High-purity albumin from BPL—a company with more than 25 years of global experience with albumin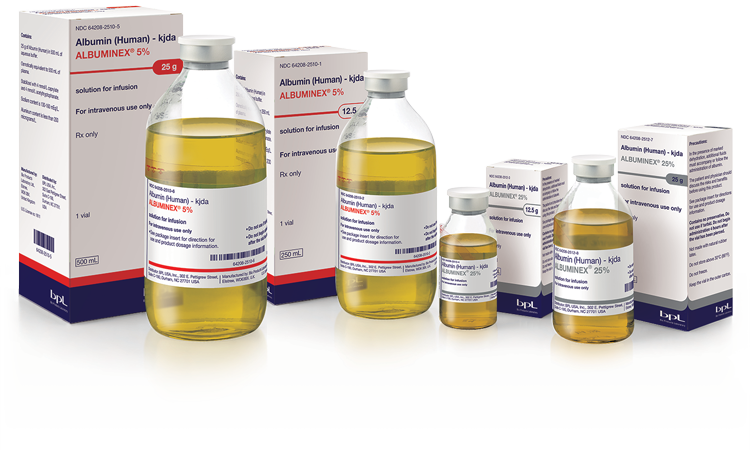 Important Supply Update
BPL anticipates that, due to high demand and manufacturing schedule, Albuminex® (Albumin [Human]) – kjda 5% 250mL and 500mL vials will go on backorder between late October and mid-November 2022. BPL anticipates additional release and availability of Albuminex 5% 250mL and 500mL vials in the December 2022/January 2023 timeframe.
There continues to be ample supply of Albuminex 25% available through the exclusive distributor of Albuminex, FFF Enterprises, Inc.
To seek availability and to order Albuminex, contact FFF Enterprises at 800-843-7477, or through the following link: Albumin (fffenterprises.com) For additional questions, please call BPL customer service at 1-844-4BPL (1-844-427-5872).